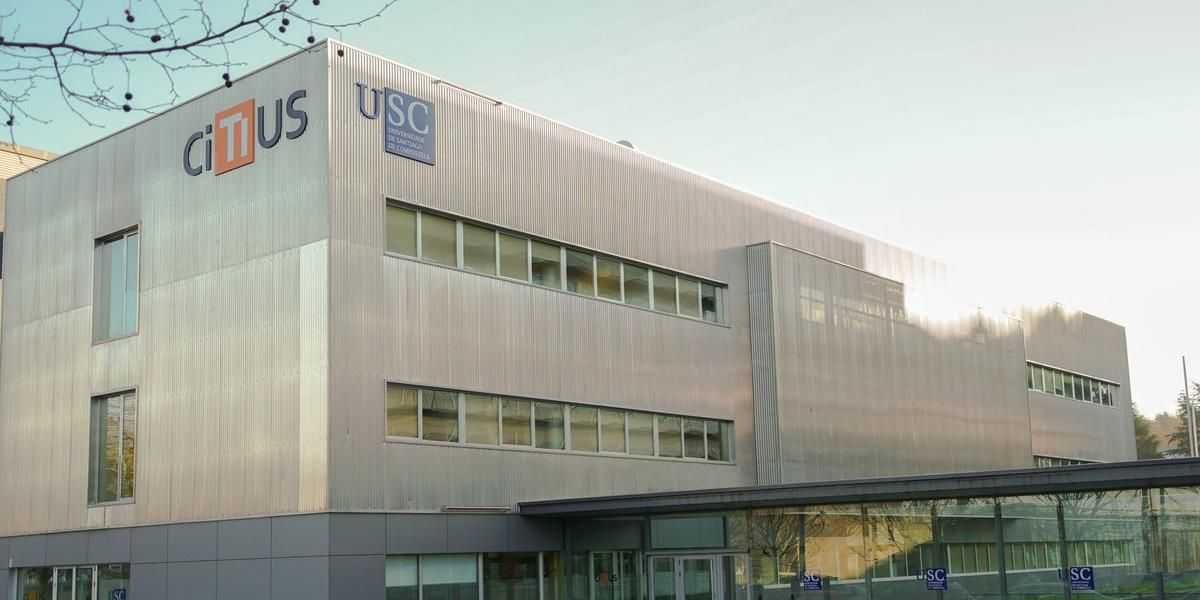 Open position: Early Stage Researcher-PhD
CiTIUS offers a new contract to develop a PhD at the Research Centre on Intelligent Technologies of the University of Santiago de Compostela.
Position details
Full-time contract employment contract from the starting date till 30 September 2023.

Gross salary of 2346.50 €/month (14 payments per year) if the researcher has no family or 2661.55 €/month (14 payments per year) if the researcher is married or has dependent children for the purposes of the MSCA. Salary includes medical care coverage and work accident insurance through the Spanish Health Care System, providing access to the Spanish public health care system for candidates, as well as pension and unemployment benefits.

Estimated starting date: 1st October 2021
General requirements
Mobility: At the time of recruitment, the researcher must not have resided or carried out his/her main activity (work, studies, etc.) in Spainfor more than 12 months in the 3 years prior to recruitment date. Time spent as part of a procedure for obtaining refugee status under the Geneva Convention is not taken into account.
Career: When starting their contract (expected in October 2021), selected researchers should be within the first four years of his/her research careers and not have been awarded a doctoral degree prior to the application.
The candidate must be working exclusively for the action.
Specific requirements:
Degree: a University Degree and a Master Degree in Computer Science, Telecommunication Engineering, Data Science, Artificial Intelligence or in another related area within the European Higher Education System (minimum 300 ECTS) or an equivalent University Degree that allows to start a PhD Program at the University of Santiago de Compostela.
Programming skills: Java, Python
Language: Excellent command of English, together with good academic writing and presentation skills
Desirable skills
Background in theory and applications of Artificial Intelligence, Machine Learning, Natural Language Processing and Generation.
Background in Web services/Web technologies, approximate reasoning or probabilistic models.
Good communication and computational skills.
Ability to communicate in Spanish for daily lives.
Ability to work independently and as part of a team.
Strong motivation to pursue a PhD degree.
Strong interest in interdisciplinary scientific work.
About CiTIUS
CiTIUS is a research centre specialised in Intelligent Technologies located in Santiago de Compostela, Spain. Currently, the  Centre has a team of more than 110 researchers, including 31 senior researchers, selected by an external Scientific Advisory Board. 
The application must contain information of academic training highlighting any background related with scientific activities, including:
Detailed CV in Europass format (template available in the following link) in English, highlighting the merits that are established as evaluation criteria;

Scans of BSc and/or MSc transcripts, with certified translation in English (if the degree qualification is not in English or in the language of the hosting country);

A motivation letter in English, highlighting the consistency between the candidate profile and the chosen ESR position/s for which she/he is applying and describing why you wishes to be an NL4XAI ESR to carry out a PhD;

Contact details or recommendation letters of two referees in English or in certified translation;

Scanned copy of valid identification document;

Proof of excellent command of English (e.g., IELTS, TOEFL, Cambridge or equivalent). This is not required in case of native English speakers (i.e., English is your mother tongue).

Enquiries about research content must be sent to the main PhD supervisor, Prof. Aberto Bugarín, via email: alberto.bugarin.diz@usc.es

Candidates are encouraged to contact the NL4XAI Project Manager (info@nl4xai.eu) for assistance or for any information related to the application process. When contacting, please indicate the position reference in the subject line. Reference number: NL4XAI- ESR2.